Important Watches Spring 2021

Important Watches is coming up. The auction will be held on Saturday, May 22nd, and features 98 carefully selected watches.
Due to current circumstances, we would encourage you all to use our digital options for viewing and bidding.
Here you'll find everything you need to know about the auction. Enjoy!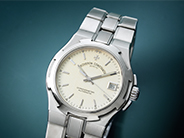 Download catalogue
You can view our printed catalogue online. See beautiful pictures and read interesting texts. Click on the image to see more information or place bids on the website.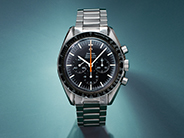 View films of selected watches
As a complement to the images of lots we have published on our website, we have now also posted films of selected watches.
You will find the films on each product page.
5 interesting watches
See Georgios Batselas tell us about some of his favorites on Important Watches. Find out exciting facts and interesting details.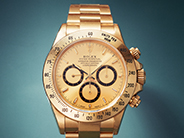 Book a private digital viewing
You have the opportunity to book a private digital viewing in the company of one of our experts. Private digital viewing can be booked any weekday until Friday, May 21st.
Email us at info@kaplans.se and we'll contact you shortly.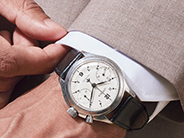 Viewing
The viewing will take place on Biblioteksgatan 5 in Stockholm.


| | |
| --- | --- |
| Wednesday, May 19th | 10am-6pm |
| Thursday, May 20th | 10am-6pm |
| Friday, May 21st | 10am-6pm |
| Saturday, May 22nd | 11am-1pm |
Streaming
During the auction you can follow live streaming with audio and video on your desktop.
To see our live stream, you need a computer with a later version of Edge, Chrome or Firefox.
Bidding
Participate with absentee bids, online bids during the auction, or pre-arranged phone bids.
Due to current circumstances, we can only offer 8 seats in our auction room. Spaces are available on a first come, first served basis. In the auction room, we use markings to make it easier to maintain social distancing.
All bids are binding, and no right of return applies on our hammer auctions.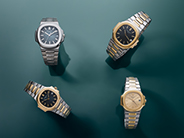 Premiums
Our premium is 20% for items up to SEK 200,000. When the price exceeds SEK 200,000, we use a decreasing staircase for the excess part. For each item we charge a hammer fee of SEK 50.
Use our calculator if you want to see the full price.
Contact us
If you have questions or comments relating to the auction, please do not hesitate to contact us. A warm welcome to this spring's Important Watches!