Kundtillströmning - eng

In light of current restrictions, the maximum number of customers permitted in our Biblioteksgatan store at the same time is 18. Therefore, queues may form outside our store at certain times.
To help you plan your visit to Kaplans, we've produced this chart to show how busy our store is at different times of the day.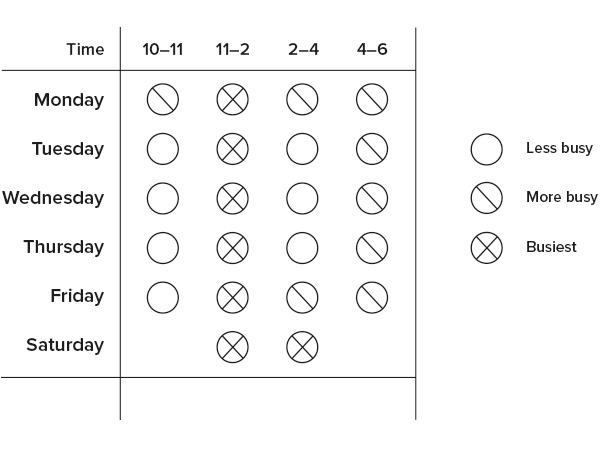 Contact us
Our website is always open and we currently offer free shipping within Sweden.
Please contact us on info@kaplans.se or +46 (0) 8 545 016 00 for details.