Newsletter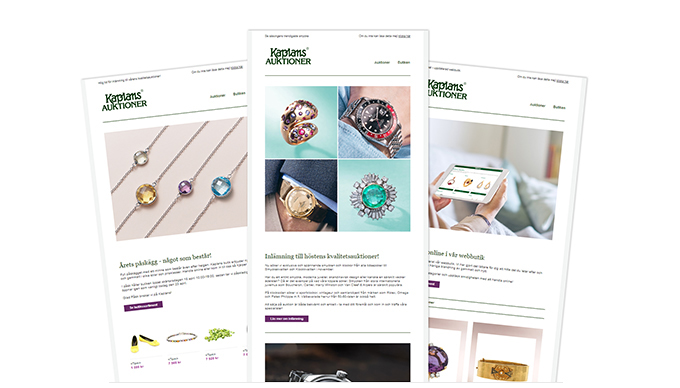 Do you want to sign up for our Newsletter?
In our newsletter you can read about everything that happens at Kaplans. Sign up and be inspired every month! Read about upcoming auctions, auction results and beautiful items for sale in our store.
The newsletter is only available in Swedish.
Sign up today
If you have a customer number and want to sign up for our newsletter:
Become a customer
If you are not already a customer with us, you first need to receive a customer number.