Buy gift card
Treat someone with a Kaplans gift card. If you choose a physical gift card, we will send the gift card to your registered address. The shipping cost is the same as when you buy an item online.
You can also send the gift card directly to the recipient via e-mail or text message. Write a greeting and choose when the digital gift card will be sent out.
Gift cards can be purchased for any value up to SEK 20,000. New gift cards can be used in our store and online. Our gift cards are valid for 10 years from the date of purchase.
Pick gift card type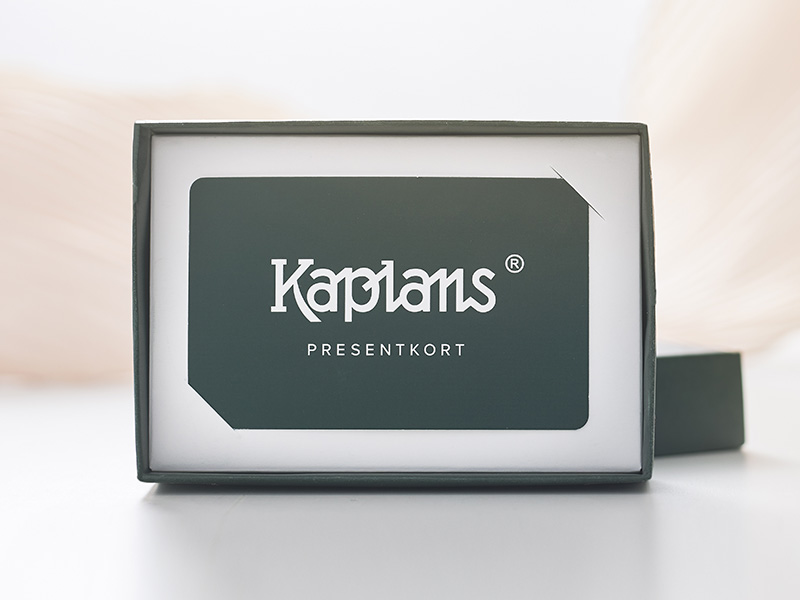 Gift card information
I want to send immediately
Choose payment
Card payment
Pay with credit card securely over the Internet. We accept Visa and Mastercard.

Pay via Klarna Invoice
Pay within 30 days without extra fees via Klarna Invoice or slice it
An error has occured
Try reloading the page
Confirm