Women's Watches Autumn 2022
On Saturday October 15th, we run our watch auction dedicated to women's watches. Find wristwatches from famous watchmakers such as Rolex, Breitling, Cartier, and Chopard.
On this page you will find all the information you need before the action begins.
Viewing
The viewing of all watches takes place at Biblioteksgatan 5 in Stockholm. Our watch experts are available during the viewing to answer all your questions.
| | |
| --- | --- |
| Friday October 14th | 10am - 6pm |
| Saturday October 15th | 11am - 1pm |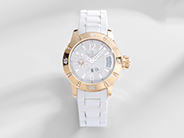 Become a customer
To participate in the auction, you need a customer number. Register here on this website or with our customer service.
When you register online, customer service sends an email with your login information. If you do not have a Swedish personal identity number, you also need to send in a copy of your passport or identification card. Remember to register well in advance of the auction.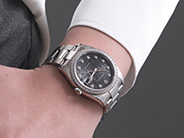 Streaming
During the auction you can follow live streaming with audio and video on your desktop.
To see our live stream, you need a computer with a later version of Edge, Chrome, or Firefox. Streaming is not available on phones or tablets.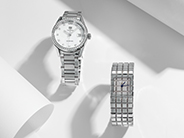 Bidding
Participate with absentee bids, online bids during the auction, or pre-arranged phone bids. You are also welcome to Biblioteksgatan 5 in Stockholm to participate live in the auction hall.
All bids are binding, and no right of return applies on our hammer auctions.
Premiums
Our premium is 20 % of the hammered price. For each item we also charge a hammer fee of SEK 50.
Use our calculator if you want to see the final price.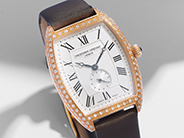 Winning bids
If you win a bidding, you can pay and pick up the watch directly at our customer service at Biblioteksgatan 5 in Stockholm.
You can also add shipping to your payment on our website.
Contact us
Do you have any questions regarding a specific lot or how to participate in the bidding?
Send an email to info@kaplans.se. Customer service and our watch experts are happy to answer all your questions.