Loading...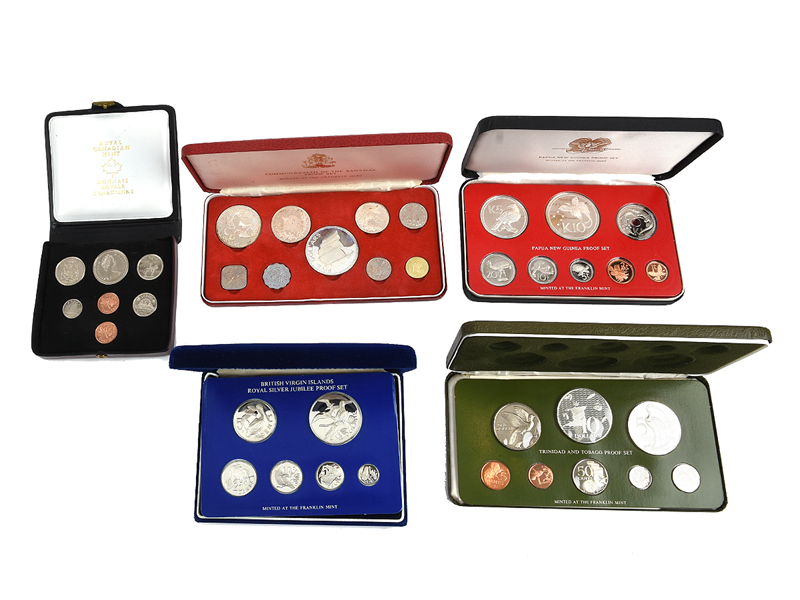 Coins
Foreign coin
5 ÅRSSET, silver / nickel / copper, Canada 1973, Bahamas 1974, Papua new Guinea 1976, Virgin Islands 1977, Trinidad and Tobago 1975, of total weight 38 coin, quality approx 0, cases.
You have the right to return period of 14 days on all store items bought from us online.
For a complete listing of our terms see buyer's terms.