Loading...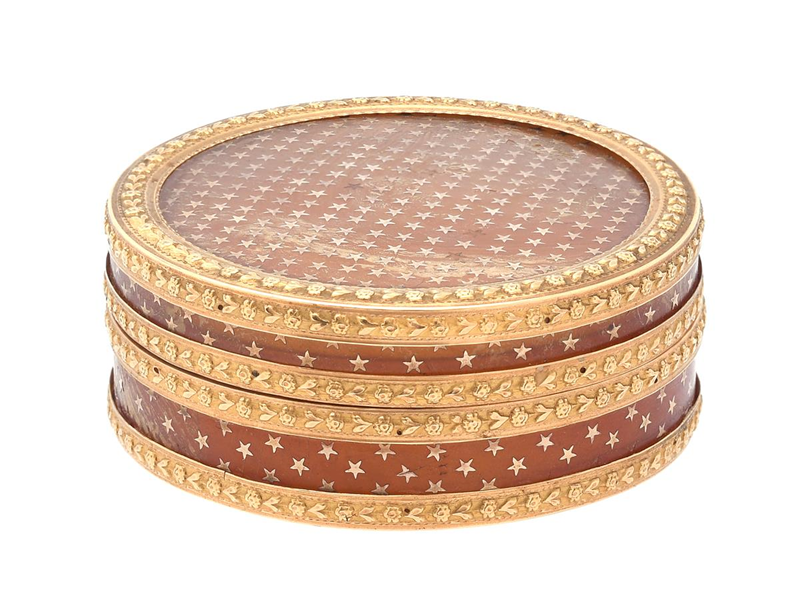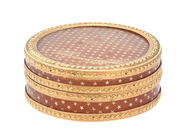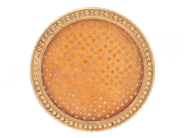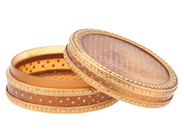 Curio
Miscellaneous
BOX, 18K gold, tortoise shell with inlays in gold, antique, 19th century, diameter 6,2 cm, height 2,5 cm, weight 37,8 g, some worn and a small damage on the tortoise, some inlays are missing, small crack in one of the gold rings.
Over Christmas, we have extended the right to return in our online store to January 9th.
For a complete listing of our terms see buyer's terms.